Our 27th year!
The 2018 edition of the B & A Trail Marathon and Half Marathon will be at the new Severna Park High School for the second year, with a starting time of 07:30 AM. It is the 27th year of the marathon and 23rd year of the half marathon. Come join us as we celebrate almost 30 years of running the marathon on this great rail to trail course.
Volunteers Needed!
Please see below to sign up for volunteer opportunities. Thank you!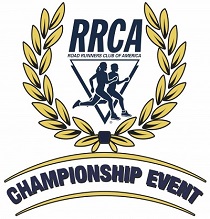 RRCA STATE CHAMPIONSHIP HALF MARATHON RACE
This year we are the Maryland State RRCA Championship Race for the half marathon (13.1 mile) distance. The RRCA Championship will award prizes for Open, Masters, Grand Masters, and Senior Masters male and female winners.
Registration opens on October 9, 2017 and closes on March 31, 2018, or when the field reaches capacity. The field will be limited to the first 750 half marathon registrants and the first 300 marathon registrants. There will be NO RACE DAY registration. If spots are still available there will be a late sign up at the Saturday expo for $100 for both the marathon and half. Late registrants are not guaranteed a premium. If there are extra premiums late registrants can pick up one AFTER the race. The race field size is limited by our permit with the B & A Trail Park.

You may transfer from the full to half marathon or the half to full marathon at any time up to the close of registration on March 31, 2018. Simply log onto Active.com, locate your race registration and follow the instructions. There is a nominal $10 category transfer fee.
View the archive for this race.
Sunday, April 8, 2018 at 7:30 AM
Severna Park High School

60 Robinson Rd




Severna Park

,

MD

21146

United States
Parking
There is parking available at the school. There is also plenty of parking in the neighborhood across the street from Severna Park HS.
There will be parking volunteers the morning of the race to help direct traffic.
+ Google Map
Race Rules
On race day, you must run the race for which you are registered. If you end the marathon at 13.1 miles, you will be scored DNF (did not finish).
Results
Results may be found here.
Course
The course will run approximately two miles on residential streets with the remainder on the B & A Trail; an asphalt "rails to trails" bike and running path. There is one significant hill on the marathon course. The course is USATF certified (Boston qualifier). Volunteers will monitor all turns and most intersections. The course will be closed to automobile traffic, but there are numerous road crossings and the trail IS open to other runners, walkers and bicyclists. Please be alert and courteous.
USATF Course Certification: MD17001LMJ (Half-Marathon) and MD17002LMJ (Full Marathon)
Race Conditions
Typical weather for the beginning of April in this region is an average high of 57 degrees and low averaging around 43 degrees. This year's event will be a few weeks later than we typically have it, so hopefully a little warmer, Weather is unpredictable however and snow and rain or other conditions are possible. IF the conditions are icy or snowy resulting in unsafe conditions the race will be cancelled and will be announced on this page.
Time Limit
The marathon course will close at six hours (13:45/mile pace). Please plan accordingly. The time limit will be strictly enforced. An early start is not offered. Course support will be withdrawn at 6 hours, or 1:30 pm. Do not register if you are unable to complete 26.2 miles in 6 (six) hours. No exceptions will be made. There is no strict time limit for the half marathon.
Timing
Professional chip scoring will be used for the marathon and half marathon. Timing will be by Maryland Timing and the results will be available on their website as well mdtiming.com
Medical Aid
First aid personnel will be stationed at the finish in the school to assist with any needs you have. Vaseline, ibuprofen and bandages will be available at the later marathon water stops and in the school.
Aid Stations
Water and Gatorade will be available approximately every 3 miles. Both caffeinated and non-caffeinated GU or similar gels will be available at two later aid stations on the marathon course. A course map with water stops marked will be posted on the website. Water, Gatorade, coffee, tea and soft drinks will be available in the school cafeteria at the finish line. Hot food, bagels, oranges and other snacks will also be available at the finish in the school cafeteria.
Race Amenities
Packet Pickup
Packet pickup is available at the expo held at Severna Park High School on Saturday, April 7th, 2018 from 10:00 AM until 4:00 PM. Packet pickup is also available RACE DAY on Sunday, April 8th, 2018, 6:00-7:00 AM at Severna Park High School.
Race Expo
Expo will be held at Severna Park High School on Saturday, April 7th, 2018 from 10:00-4:00PM. Annapolis Striders, Inc. merchandise and previous years premiums will be available a deep discounts. ALSO, all of the local running stores, and other vendors will be selling and demonstrating running merchandise, shoes, services, and apparel. Please allow the volunteers and vendors to set up for the expo and do not show up early.



Bag Drop
Please leave gear in your vehicle. Bag check has been eliminated for security reasons.
Travel and Lodging
The closest airport to the race is Thurgood Marshall Baltimore Washington International (BWI). Hotel and bed and breakfast accommodations are available throughout the Annapolis and BWI airport areas. There will be no road closures in the morning affecting driving to the school.
Post Race
After the race hot food and drinks will be available in the school cafeteria. Pizza, hot food by Chevy's including vegetarian options, bagels, oranges, bananas, and other snacks will be served. Also there will water, Gatorade, coffee, tea, hot chocolate, and soft drinks available. The cafeteria and bathroom are heated in case of a cold day. Access to the school's locker rooms and shower will also be available. There will be music and a festive environment as we celebrate all of the finishers of the half and full marathon.
Awards
All finishers will receive medals. There will also be Male and female overall awards, masters awards and five year age group awards. Half Marathon awards ceremony will be held at 10:30AM, Marathon awards ceremony will be held at 11:30AM. Race results will be posted at www.annapolisstriders.org.
Volunteer

This race cannot happen without the many volunteers who generously give there time and effort. If you wish to volunteer, please go to our volunteer site and select from the specific volunteer opportunities and time commitments available. Thank you!