A Running Club in Annapolis Maryland that promotes physical fitness and mental well-being through long-distance running. Established in 1978.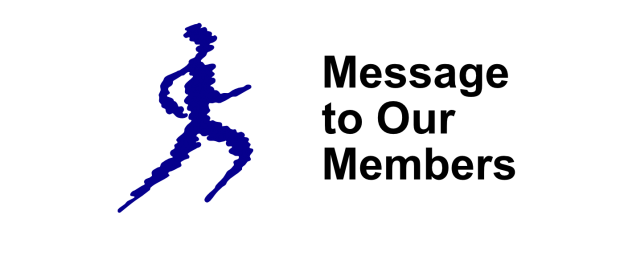 Update On Early 2021 Races
Due to the ongoing pandemic, the Annapolis Striders is making alterations to its early 2021 race schedule. The Eternal Winter 6-Hour Run is on! This race is already full.  Any questions about this race should be directed to EternalWinter@annapolisstriders.org. The Valentine's 5K will be transitioned to a free, no-frills virtual race. This race will not […]
Continue Reading
2021 Annapolis Striders Board of Director Nominations
In accordance with the Annapolis Striders by-laws, the Nomination and Board Development Committee presents the following slate of officers to the general membership: Directors, Term Expiring 2023 Officers 2021-2022 Position Name President Eva Coale Vice President for Administration Richard Aulbach Vice President for Races Larry Puglisi Vice President for Training and Education Lee Crumbaugh Treasurer […]
Continue Reading
Upcoming Races
The race schedule is considered tentative. We intend to conduct races as current health guidelines, permits, and COVID-19 conditions allow.
— Denotes a Championship Series Race.